On mission to 
protect your mission.
Ministry Insurance | Business Insurance | Personal Insurance
Where God guides, He provides. –Hudson Taylor
When you accept God's mission for your life, we stand behind you.
We say take the risk. Follow where he leads.
We're here to back you up. Say yes.
– Jim Bower, James O. Bower Agency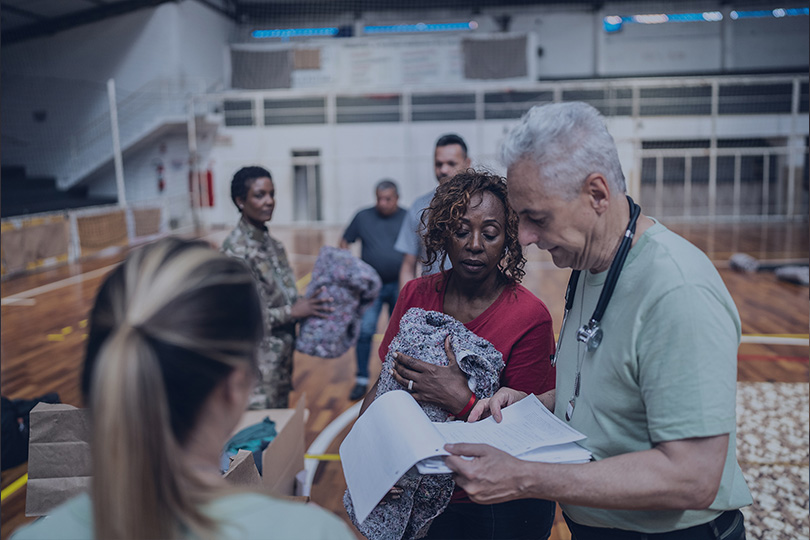 PA-South NJ Baptist Convention
Since 1997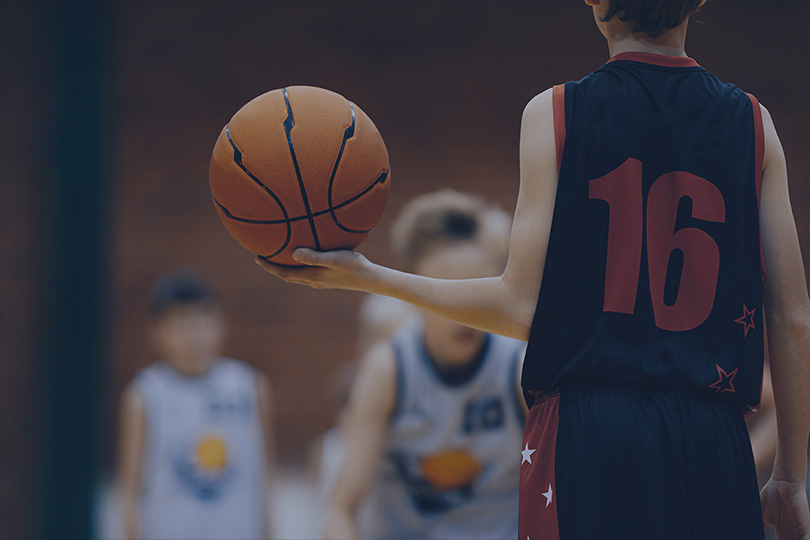 Bethesda Mission
Since 1994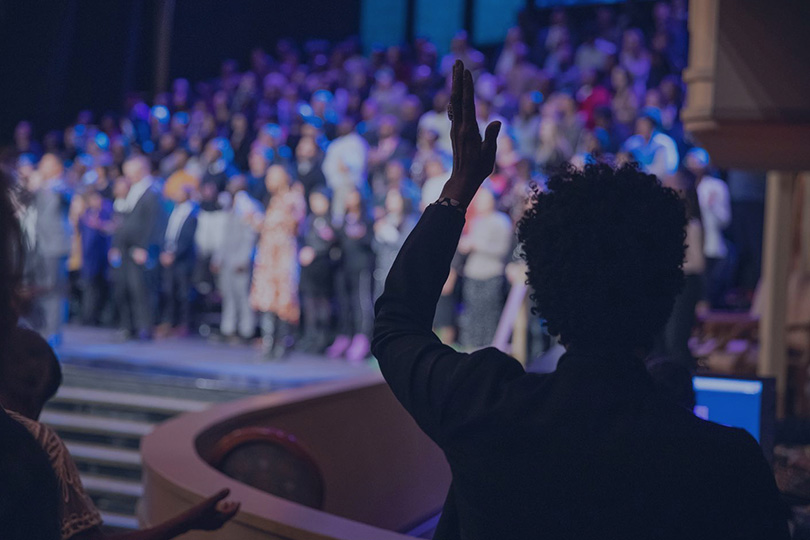 Brooklyn Tabernacle
Since 2017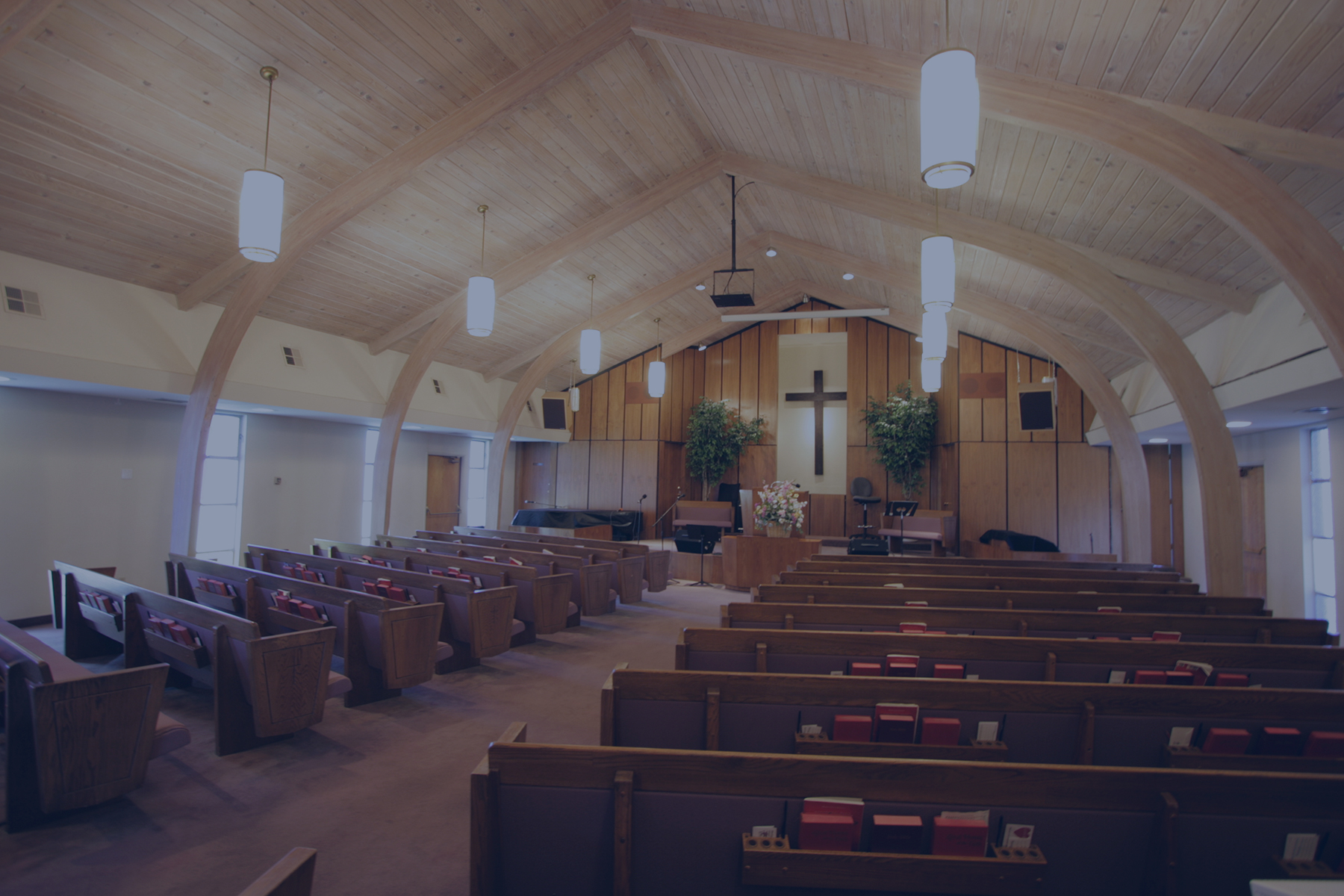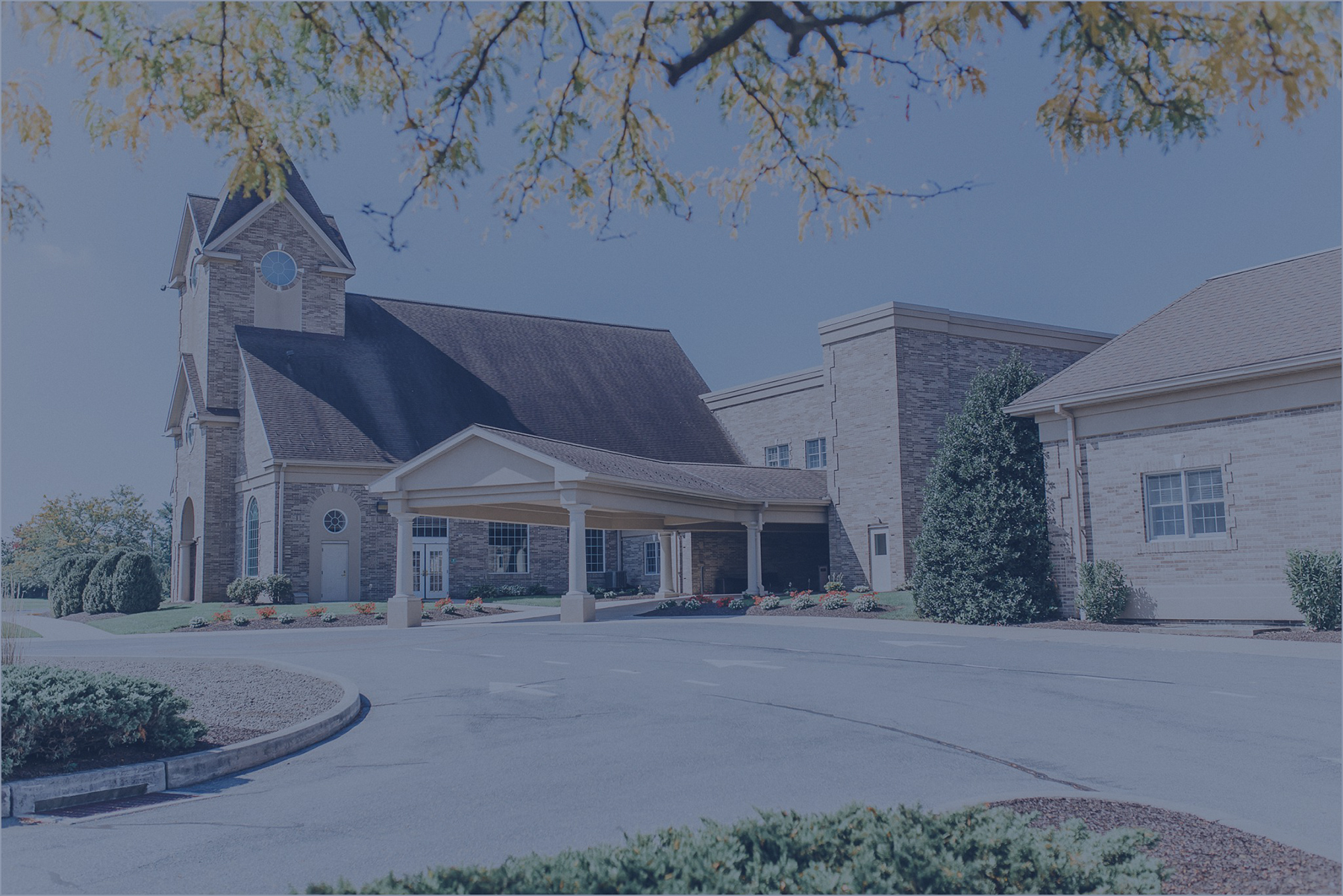 Calvary Church Lancaster
Since 2010
Ministry Insurance
∙ Churches
∙ K-12 Schools
∙ College & Seminaries
∙ Camp & Conference Centers
∙ Mission Organizations
∙ Counseling Ministries
∙ Denominational Offices
∙ Non-Profit Organizations
Business Insurance
∙ Property Managers
∙ Business Owners
∙ Contractors
Personal Insurance
∙ Life
∙ Homeowner
∙ Automobile
∙ Personal Umbrella
∙ Boat
∙ Recreational Vehicle
In 1980, James O. Bower, Sr. started our agency in the basement of his Central Pennsylvania home. The idea was to free churches and ministries to focus on their mission of loving and serving people in need. Today, his son and grandson lead a team of experts committed to delivering the founder's mission.
On mission to protect your mission.
The James O. Bower Agency— three generations of faith, family, and service.
We start every workday with prayer to lift up each other, our family of clients, and everyone we'll encounter. It's a simple expression of dependence and reliance that keeps our company anchored to who and what matters most.
It's our privilege to serve.
Meet the James O. Bower team.
Jim Bower, Jr.
Owner – President
It's been a special joy serving our family of clients in the insurance business—a privilege I've had my entire adult life—from the age 18. It's a job that allows me to help people be good stewards of their resources. When I am not serving clients, I love the adventure of traveling with my wife Karen, our family and friends— anything that gets me outdoors in God's Created world. But even with everything I've seen, there's nothing more spectacular than the person He's placed in front of me.
Trust in the Lord with all your heart, and lean not on your own understanding; in all your ways acknowledge Him, and He will direct your paths. – Proverbs 3:5-6
.
Phone: 800.326.7200 or 717.763.5668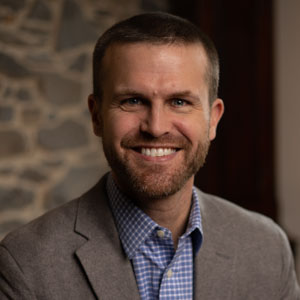 Andrew Bosworth
Commercial Producer
Andrew and Rachel live in the Harrisburg area with their six children where they're actively involved in their church, school, and community. As a family, they enjoy sporting events, playing games, and being outdoors.
So, whether you eat or drink or whatever you do, do all to the glory of GOD.  I Corinthians 10:31
Phone: 800.326.7200 or 717.763.5668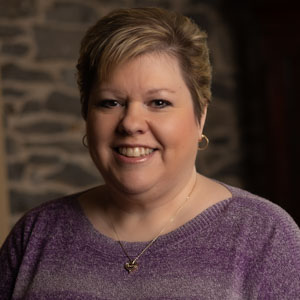 Brenda Boyer
Service Agent – Commercial Lines
Brenda and Craig have both lived in and raised their 2 adult children in the York County area. Brenda enjoys reading and day shopping trips to Lancaster County; Craig enjoys spending time in his woodworking area of the garage making household items and other décor.
Accept what is, Let go of what was, and have faith in what will be, because everything happens for a reason.
Phone: 800.326.7200 or 717.763.5668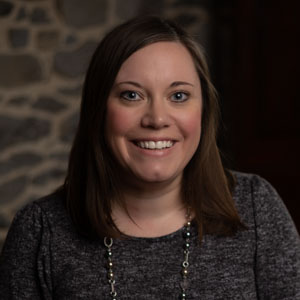 Jennifer Baney
Commercial Producer
Jennifer and her husband Brian, along with their sons Simeon and Titus, make Grand Island, NY, their home. Jennifer's background is in the Field of Education and she enjoys supervising student teachers in the area school districts for mentorship and advisement. They also enjoy camping and assisting with sports and children's ministries at Cornerstone Church.
And we know that in all things God works for the good of those who love Him, who have been called according to His purpose.  Romans 8:28
Phone: 800.326.7200 or 717.763.5668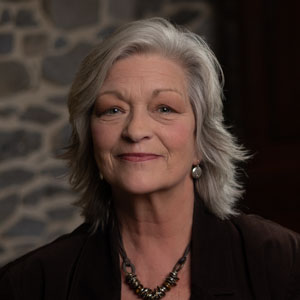 Kelly has a daughter, Tessa, and a granddaughter, Griffy. She enjoys gardening, cooking/baking, and spending time relaxing outside. On weekends, she likes to walk around the little town of Mechanicsburg to visit the new shops, places to eat, and spend time with family and friends.
Carpe Diem
Phone: 800.326.7200 or 717.763.5668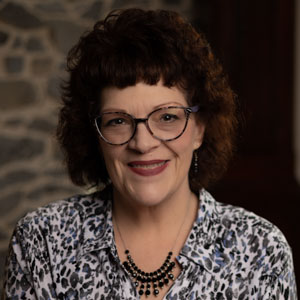 Lori Heenan
Service Manager
Lori and her Husband Jim have dedicated their lives to their four grown children and are proud Grand Parents to Lucy, Henry, and Duncan.  Lori is an Elder and Confirmation Class Teacher as well as an active choir member at her church and enjoys swimming, cooking, and walking her dog Rocky.
Come to Me, all you who labor and are heavy laden, and I will give you rest. Take My yoke upon you and learn from Me, for I am gentle and lowly in heart, and you will find rest for your souls. For My yoke is easy and My burden is light. Matthew 11:28-30
Phone: 800.326.7200 or 717.763.5668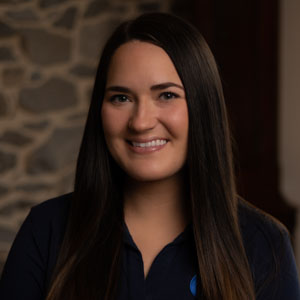 Hayley Kenny
Service Agent – Commercial Lines
Hayley is married to her husband Shane and they will soon be welcoming their first child in August. Hayley and Shane love spending time together hiking, hunting, going on weekend trips, and going out to eat!
But those who trust in the Lord for help will find their strength renewed. They will rise on wings like eagles; they will run and not get weary; they will walk and not grow weak. Isaiah 40:31 
Phone: 800.326.7200 or 717.763.5668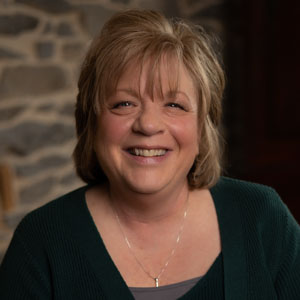 Linda Fitzpatrick
Service Agent – Commercial Lines
Linda has two sons, Ian and Sean. Linda lives in Mechanicsburg with her son Sean and 3 dogs; Benny, Bandit, and Bear.
I can do all things through Christ who strengthens me. Philippians 4:13
Phone: 800.326.7200 or 717.763.5668
JoAnn Genovese
Service Agent – Commercial Lines
JoAnn lives in a little house on a little hill in York PA. She has 4 cats and 1 dog and she raises and releases Monarch Butterflies in the summer.
"Love when you can, cry when you have to. Be who you must it's part of the plan. Await your arrival, with simple survival and one day we'll all understand." ~D. Fogelberg
Phone: 800.326.7200 or 717.763.5668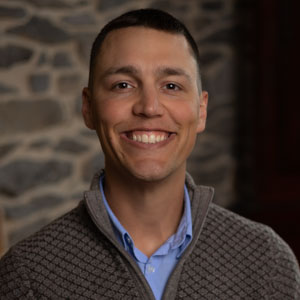 Andrew Bair
Commercial Producer
Andrew and Christina live in Harrisburg. They enjoy being a part of the young adult community at Living Water Community Church and serve by leading a small group and picking up trash with Wildheart Ministries. 
And this is eternal life, that they know you, the only true God, and Jesus Christ whom you have sent. John 17:3
Phone: 800.326.7200 or 717.763.5668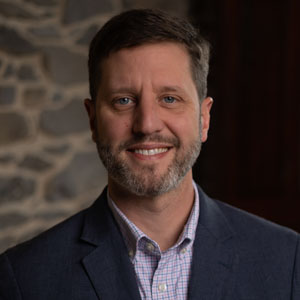 Jeff Beers
Commercial Producer
Jeff lives with his wife and 4 children (Jackson, Nathan, Naomi and Juniper) as well as his mother-in-law in West Chester, PA. They are members of Meadowcroft Presbyterian (PCA) and are active with the nursery and teaching Sunday School. Jeff also serves on the board of Philadelphia House, a ministry to international students in the Philadelphia area.
And I am sure of this, that he who began a good work in you will bring it to completion at the day of Jesus Christ. Philippians 1:6
Phone: 800.326.7200 or 717.763.5668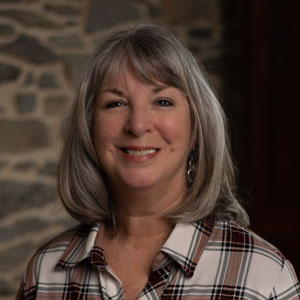 Stephanie Bower
Service Agent – Personal Lines
Steph and her husband Wayne enjoy gardening and maintaining their property in the woods of Perry County, PA. Their rescue cat Socks is usually by their sides, supervising their work.
Do unto others as you would have them do unto you.
Phone: 800.326.7200 or 717.763.5668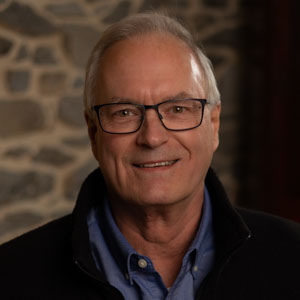 Stan Early
Service Agent – Commercial Lines
Stan and Dawn live in East Hanover Township.  They have one wonderful daughter all grown up, a very talented son-in-law and four sweet grandchildren all living in nearby South Hanover Township.
God, give me grace to accept with serenity the things that cannot be changed, Courage to change the things which should be changed, and the Wisdom to distinguish the one from the other.
Phone: 800.326.7200 or 717.763.5668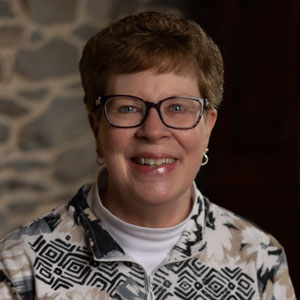 Dawn Early
Service Agent – Personal Lines
Dawn & her husband Stan live in Hummelstown PA. They have a daughter, son-in-law, and four grandchildren.
I can do all things though Christ who strengthens me.  Philippians 4:13
Phone: 800.326.7200 or 717.763.5668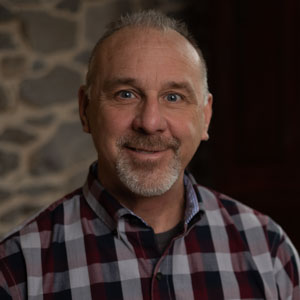 Mark Swartz
Commercial Producer
Mark and Kathy enjoy (an empty nest) home in the mountains of Central PA, we love all things outdoors:  beach vacations, snow skiing, bicycling, walking, and yes Motorcycle riding!
"Thanks be to God for His unspeakable gift" (each day of Gods salvation is truly a gift we cannot express enough thanks for!!). II Corinthians 9:15
Phone: 800.326.7200 or 717.763.5668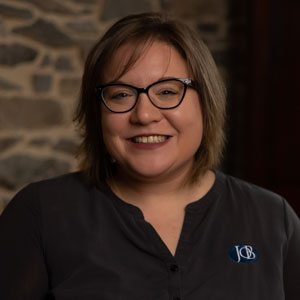 Amanda and her husband of three years, Deven, live in a cul-de-sac in Harrisburg area. They enjoy watching baseball, Nascar, cooking & baking, gardening, spending time with their family, friends, and their shih tzu, Dolly.
For I know the plans I have for you, declares the Lord, plans to prosper you and not to harm you, plans to give you hope and a future.  Jeremiah 29:11
Phone: 800.326.7200 or 717.763.5668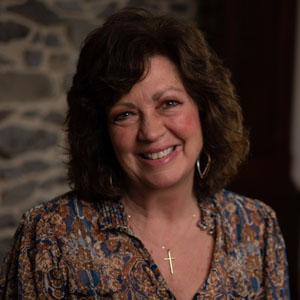 Jamie Stetson
Service Agent – Commercial Lines
Jamie is married to Bill Stetson. They enjoy spending time traveling and spending time on their boat in NH.  She love her large family and is blessed to share many good memories and adventures with them.  She is an active member of her local Congregational church and feels blessed to worship together with her community, including the Food Ministry committee.   She is an avid reader and belongs to her neighborhood Book club.  She enjoys cooking, shopping, walking, practicing yoga, and pilates.
He will cover you with his feathers, and under his wings you will find refuge; his faithfulness will be your shield and rampart.  Also, I use the second half of 2 Corinthians 12:10 – For when I am weak, then I am strong. Psalms 91:4 
Phone: 800.326.7200 or 717.763.5668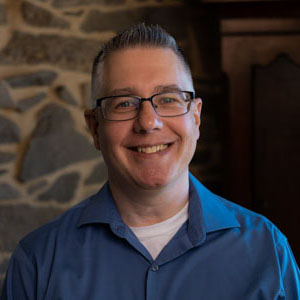 John Powley
Commercial Producer
John and his wife Amy are adjusting to being empty nesters as their daughter recently started attending Cedarville University. They appreciate any time they are able to get outside and take long bike rides. They also enjoy serving in their local church.
And let us consider how to stir up one another to love and good works.  Hebrews 10:24
Phone: 800.326.7200 or 717.763.5668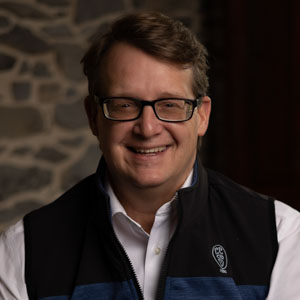 Brett Hartman
Commercial Producer
For the past two decades, Brett has been providing guidance, leadership, and a listening ear to help those in the Susquehanna Valley flourish in their pursuits. You might catch him cheering for his alma mater where he met his wife, floating down the Conodoguinet with one of his four children, or building long-term relationships with his neighbors.
For by grace you have been saved through faith. And this is not your own doing; it is the gift of God, not a result of works so that no one may boast. For we are his workmanship, created in Christ Jesus for good works, which God prepared beforehand, that we should walk in them. Ephesians 2:8-10 
Phone: 800.326.7200 or 717.763.5668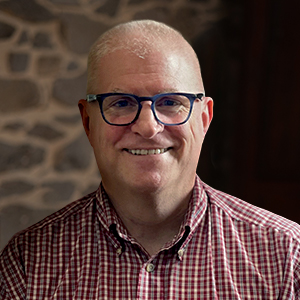 Ken Christensen
Personal Lines Producer
Ken and Tina, his wife of over 30 years, moved from Northwest Indiana to Harrisburg to help Ken's mom take care of his dad who has Alzheimer's. Over the years, they've loved their five miniature poodles, served as children's leaders in Bible Study Fellowship classes in multiple states, and in local churches including Living Water Community Church where they serve with VBS, the food pantry, and the downtown Harrisburg homeless ministry. Ken enjoys helping people find a measure of financial peace through insurance.
While we certainly can't prevent all the things that trouble us, Jesus said, "In this world you will have trouble, But take heart! I have overcome the world." John 16:33b
Phone: 800.326.7200 or 717.763.5668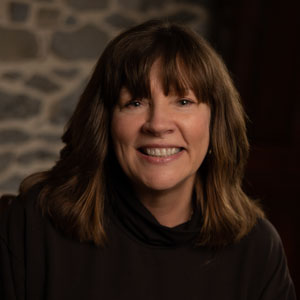 Pam lives in Mechanicsburg. She's been married to husband, Kirk for 41 years. They have 2 daughters, 1 son and 4 granddaughters. Family get-togethers happen regularly and are wild, crazy, fun, & always include dessert!
Be strong and courageous. Do not be afraid; do not be discouraged, for the Lord your God will be with you wherever you go. Joshua 1:9
Phone: 800.326.7200 or 717.763.5668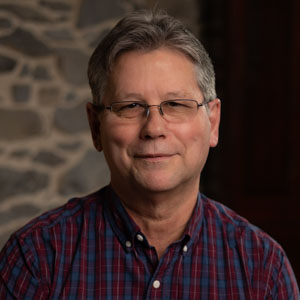 Tim Buffington
Commercial Producer
Tim and Kelly live in Dauphin, Pennsylvania and have raised six children. They are proud grandparents to thirteen grandchildren. Tim and Kelly attend Brookfield Bible Church, where Tim serves on the Praise Team singing and playing guitar.
For God did not send his Son into the world to condemn the world, but in order that the world might be saved through him. John 3:17
Phone: 800.326.7200 or 717.763.5668
Brad Bower
Commercial Producer
Brad, Angela and Collin live in New Cumberland, PA with Rosey their family dog. They are very active in Freedom Biker Church Harrisburg Campus. Brad (Doc) is the Preacher, and they are part of the plant team. They are avid motorcycle riders and are very involved in the biker community.
So if the Son sets you free, you will be free indeed. Only Jesus can truly set us free.  John 8:36
Phone: 800.326.7200 or 717.763.5668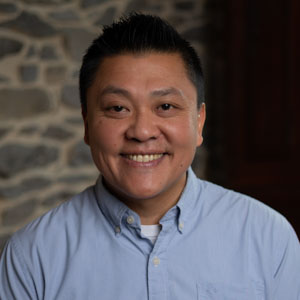 James Nguyen
Commercial Producer
James and Leigh live in a quiet neighborhood in suburban Syracuse. They have three children, one in their 20s and two in their mid to late teens. They enjoy volunteering at their local church, Grace Chapel.
And we know that for those who love God all things work together for good, for those who are called according to his purpose. Romans 8:28
Phone: 800.326.7200 or 717.763.5668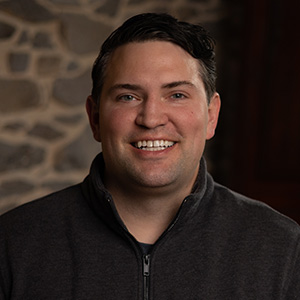 Brandon Bower
Owner – Vice President
   Brandon started working at the James O. Bower Insurance agency in 2006 after graduating from Liberty University with a Business Marketing degree. After moving to the King of Prussia area in 2008 to help expand the agency footprint, Brandon met his wife Stefani. They have 5 very active children together and one semi-active bearded dragon.
Brandon's family loves to be at their farm, outdoors, traveling or on some type of sports field. During the fall Brandon prefers to be in a tree stand archery hunting. All five of Brandon and Stef's children are involved in youth soccer, and Brandon coaches youth baseball each year. Active in their church and youth group, Brandon has led men's groups, been to Haiti on a missions trip, and consults with Christian Schools and ministry non profits in a number of risk management areas.
The 3rd generation of agency ownership Brandon manages the sales teams at James O. Bower Insurance Inc, American Church Group of NY LLC. and Greystone Insurance.
The grass withers and the flowers fall, but the word of our God endures forever.  Isaiah 40:8
Phone: 800.326.7200 or 717.763.5668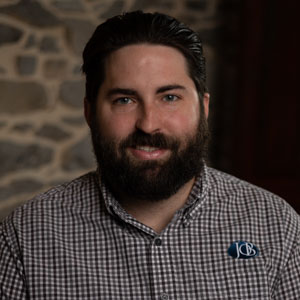 Corbin Bower
Commercial Producer
Corbin resides with his family in Harrisburg, where he is active in his local community and church. He currently serves as an elected member of the Paxtang Borough Council, chairing the Highway Committee. 
"Some people want it to happen, some wish it would happen, others make it happen" -Michael Jordan
Phone: 800.326.7200 or 717.763.5668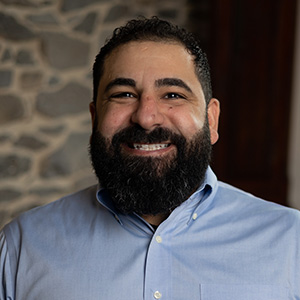 Louis Shakkour
Commercial Producer
Louis and Ruth live in Grand Island, NY with their four daughters. They both enjoy sports and are involved in sports ministries in their community.
Thy word have I hid in mine heart, that I might not sin against Thee. Psalm 119:11
Phone: 800.326.7200 or 585.880.1374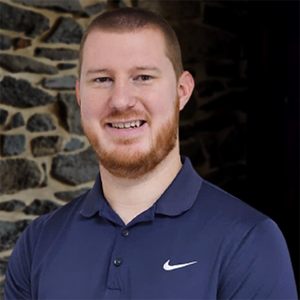 Matthew Walborn
Account Executive
Matt and his wife Allison reside in the Harrisburg area along with their daughter, Ava.  They love animals and have adopted two cats and a dog.  Matt and Allison enjoy spending their time together with family, watching sports & movies, going on bike rides, and going to the beach.
"When you die there's going to be a tombstone. It's going to have your name. It's gonna have the year you're born and the day you die. In between there's going to be a dash. And that dash is going to represent everything you did in your life, good and bad. That's how you're remembered. What do you want your dash to represent?" – Tim Tebow
Phone: 800.721.2790 or 717.839.2856